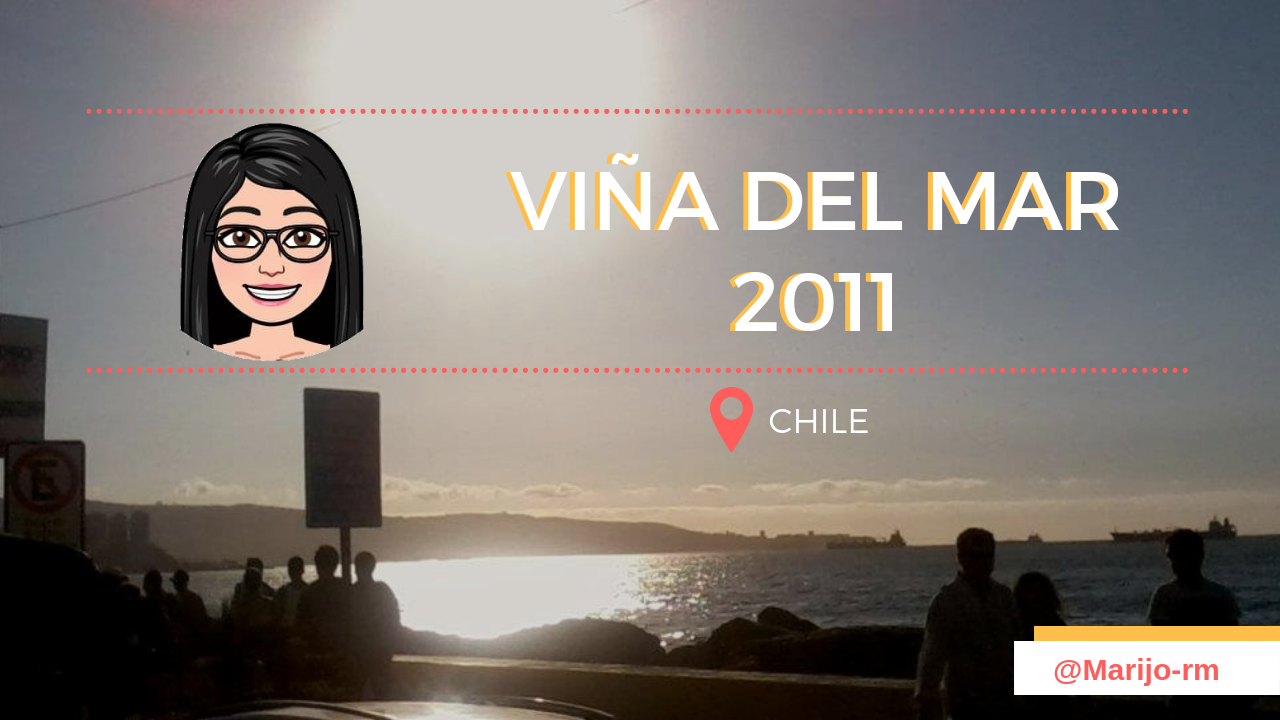 Hello Steemians! I hope you have a nice day

Traveling can transform you, completely renew your way of thinking, open your mind to new possibilities, learn new things, discover new cultures, lifestyles and customs very different from yours. Traveling can make you a better person, offer you a wider vision of the world around you. It works perfectly as a therapy for stress. Because seriously, who does not like to take a break from everyday life from time to time?

In 2011 I made a family trip for Christmas holidays to Chile. On this trip I had the opportunity to visit several regions of the country. I visited the capital Santiago de Chile, and the communes of Quillota, Papudo, Coquimbo and Viña del Mar. Today I will talk about Viña, which was particularly my favorite place, since it has a beautiful vegetation, not for nothing they call it the "Garden City", it´s amazing how well maintained the green areas are, flowers everywhere, simply beautiful.

Viña del Mar is a tourist place, dedicated to recreation and relaxation. I would have liked to have more time to walk its streets. I recommend, if you go with little time like me, visit the main tourist attractions, like the clock of flowers, mandatory stop, because if you have not photo, it is as if you had never been to Viña. I tragically lost many files from my computer, including the photo on the clock, but here I leave a photo taken from internet so that they have a visual reference of the place.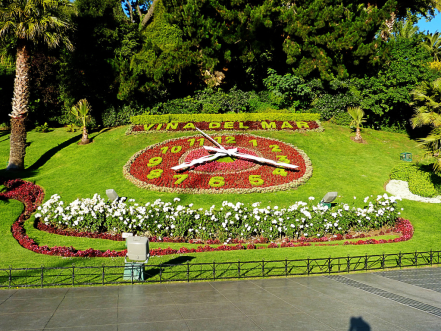 Going around the entire coastline is a great activity. There are incredible views, plus you can get plenty of restaurants where you can taste delicious dishes. I recommend you visit the museums, many of them are important architectural heritage of the city. Including the famous Quinta Vergara, where have been realiced the big music festival more important to american continent. Place that unfortunately I could not visit for lack of time, but I still have to wait for an upcoming visit to this beautiful country.

Fortunately, I visited the region in December, in the middle of summer. My Caribbean body appreciated this, the weather was quite pleasant. The bay is a perfect place to take good pictures, to relax in the sun, to celebrate New Year, but not to take a dip in the sea. My tropical body quite missed the white sands and warm turquoise waters of the Caribbean.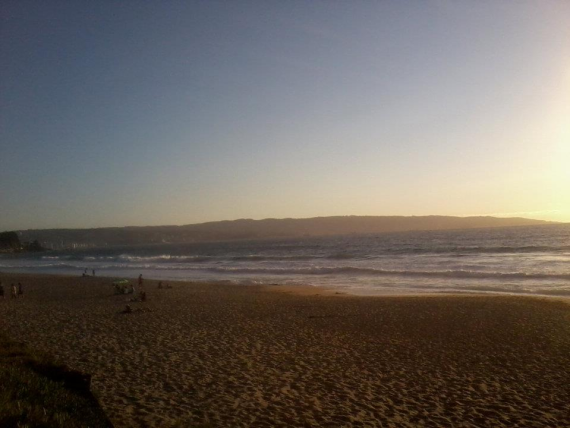 To end our tour, I invite you to have a glass of wine at the San Marino Puerto y Pastas, a fabulous restaurant that is located literally on a cliff. In this place you can enjoy a good atmosphere, excellent food and fabulous views. As in my case you can enjoy an impressive sunset accompanied by an exquisite Coca-Cola because at that time it was underage and I was not allowed to take a sip of wine hahaha.

This was my attempt to make a panoramic photograph of the place, but I leave a photograph of the Internet to observe that I do not lie when saying that it is on a cliff.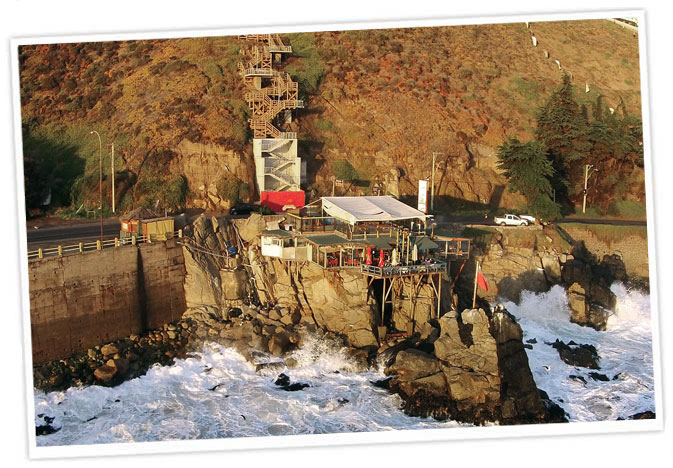 Well friends, we finished our tour of the beautiful city of Viña del Mar. It really is a place you should visit sometime in your life. To me there were places to visit, (and a lot, but a lot, a lot of Chilean jargon to memorize). I hope someday to return, for first of all to recover my photo in the clock of the flowers, number two to go to the Quinta Vergara other tourist sites like the botanical garden. Now to say goodbye I leave you with the photographs of a beautiful sunset that I was able to capture that day, I hope you enjoy it. See you in the next post.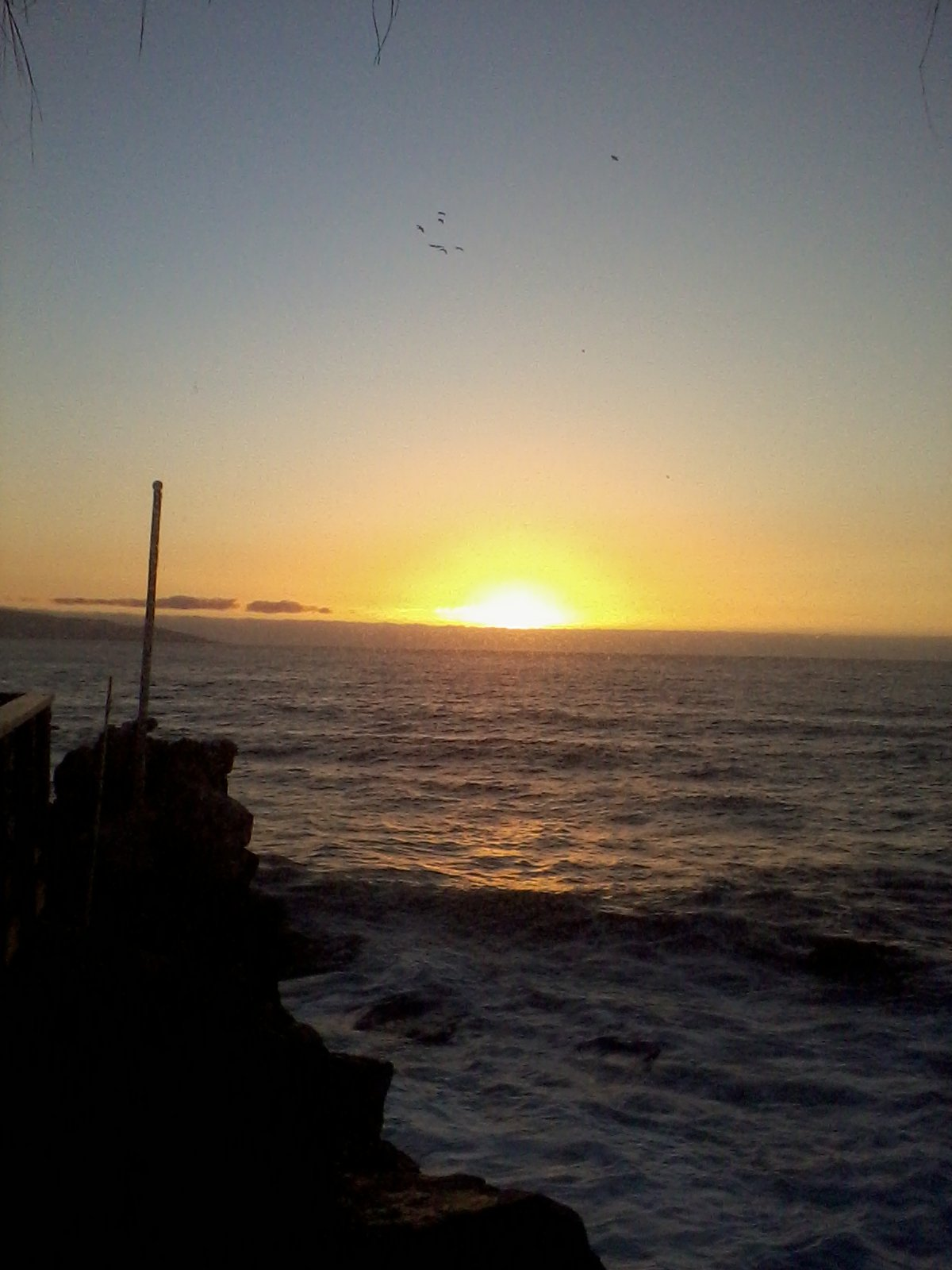 PD: Sorry for the quality of the pictures, but well in 2011 the cell phone cameras were not as sharp as now.

https://steemitimages.com/0x0/https://cdn.steemitimages.com/DQmeZ1gghuiDXVaQWPtgj6bdLUD22m1jQaptGjSFbrhBgiU/c393aaff68f1d0c59a44f92c2da2f684f15deda7_hq.gif